ABOUT RAVENED – FROM THE DEPTHS
The debut album "From the Depths" by Ravened is an experience of five young guys, pouring 100% of their hearts into 12 heavy tracks, which would attract both listeners interested in the technical aspect of music, as well as anyone who just loves great metal.
Even though the band members are between 19-24 years old, the music has been a big part of their lives for generations. Olle Liljegren (guitars, songwriter) is son to Simeon Liljegren (Modest Attraction, Audiovision), and nephew to Christian Liljegren (Narnia, The Waymaker, Audiovision, Divinefire, Golden Resurrection, etc.) and drummer Oliwer Svensson is son to Kent Svensson (Hellfueled).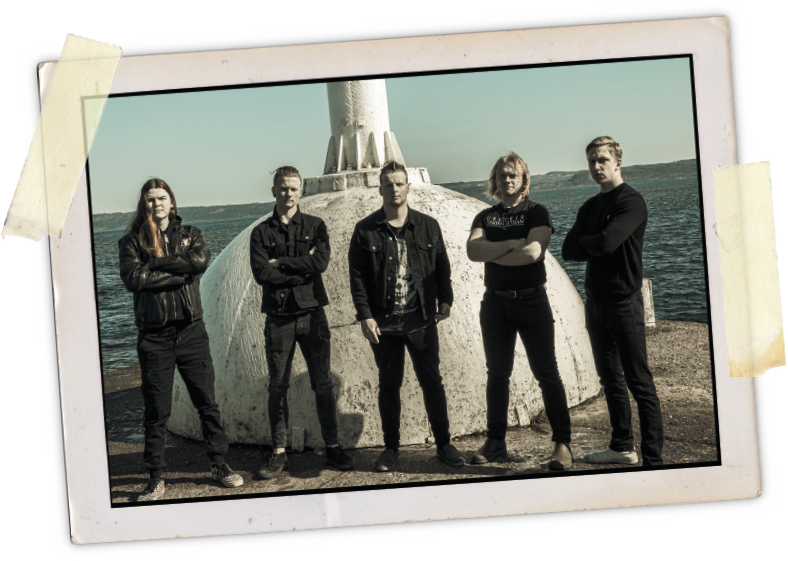 Line-up:
Isac Wendel – Vocals, lyrics
Olle Liljegren – Guitar, arrangements
Willy Eriksson – Guitar
Simon Sahlqvist – Bass
Oliwer Svensson – Drums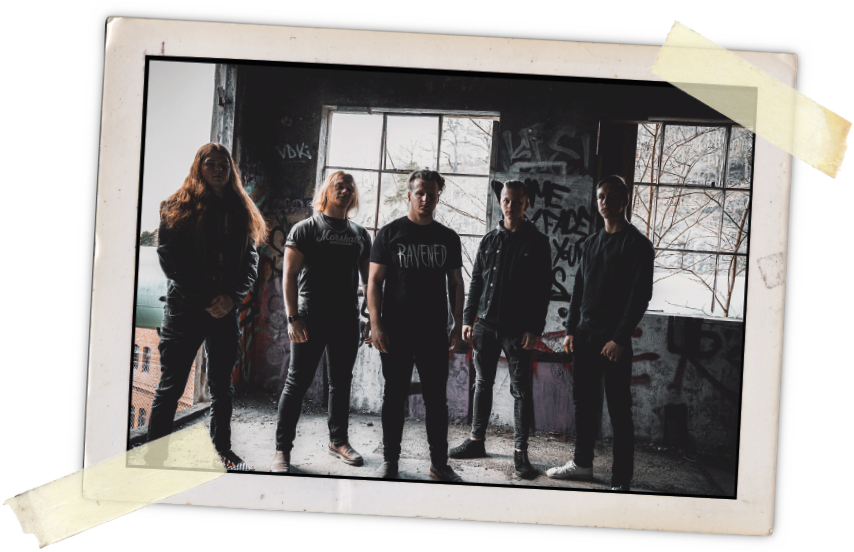 Ravened from Jönköping, Sweden, is all about really tight modern metal merged with influences from the past. Bands like Pantera, Bloodbath, Lamb of God, and Metallica has inspired Ravened's music.
Ravened delivers heavy riffs, well-written lyrics, and a hunger and passion like few other bands in their age. The band delivers energetic shows, comfortable dressed, but very engaged in the audience.
From first introduction-track "The Path" and into "Foul Deeds" to closing title track "From the Depths", the band keeps the listener's interest. The guys put their hearts and minds into songs like "Stridsugglan", with its attitude, and the mighty "Personal Universe", featuring a church cantor, playing a grand church organ.
The band was formed in 2018, and has just started their journey towards an exciting future. This is where it all starts!
The debut album "From The Depths" is recorded in Lund, produced by Ulf Blomberg (HoboRec) and distributed by JONO & Sound Pollution.